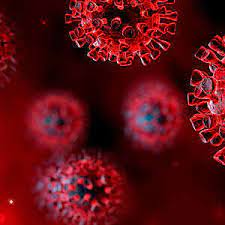 COVID-19 virus is most dangerous disease we cannot breathe probably and maintain a 1-meter distance with others. Signs may begin one to fourteen days after exposure to the virus.
Symptoms: Fever, Cough, Headache, breathing difficulties, and loss of smell and taste.

COVID-19 transmits when people inhale air polluted by droplets and little airborne particles. the danger of breathing is highest when people are in close proximity, but they will be inhaled over longer distances, particularly indoors. Transmission can also occur if splashed or sprayed with contaminated fluids, within the eyes, nose or mouth, and, rarely, via contaminated surfaces. People remain contagious for up to twenty days, and should spread the virus albeit they're doing not develop any symptoms.